DAGM conference 2011
33rd Annual Symposium of the German Association for Pattern Recognition
Frankfurt/Main, Germany
Adverse Vision Conditions Challenge
in cooperation with and supported by Daimler
The 2011 DAGM conference hosts an extra challenge which focuses on the application of modern computer vision to realistic image data as it is ubiquitous in applications such as driver assistance, outdoor navigation, etc. By centering on 'adverse vision conditions', the AVCC sets a contrast to the choice of small sets of selected image data for evaluating algorithms and systems, as it is still predominant in many areas of computer vision. The AVCC is supported by Daimler Research.
Each AVCC contribution should focus on new and innovative methods which are robust to adverse vision conditions, such as strong rain, snow, back light, or other bad illumination conditions, preferably in a driver assistance scenario. The formal conditions for papers targeting the AVCC are identical to those for regular DAGM papers, but they have to address explicitly at least one of the following tasks
Optical Flow
Stereo
Scene Flow
Egomotion computation
Segmentation
Object Detection
3D-Modeling
Tracking
Free-Space Analysis
The contribution has to show the validity of the proposed method on at least one of the sequences which will be provided on the AVCC web site.
Authors who intend to participate to AVCC should submit a regular DAGM 2011 paper and indicate that it is meant as a contribution to AVCC 2011.
Challenge Material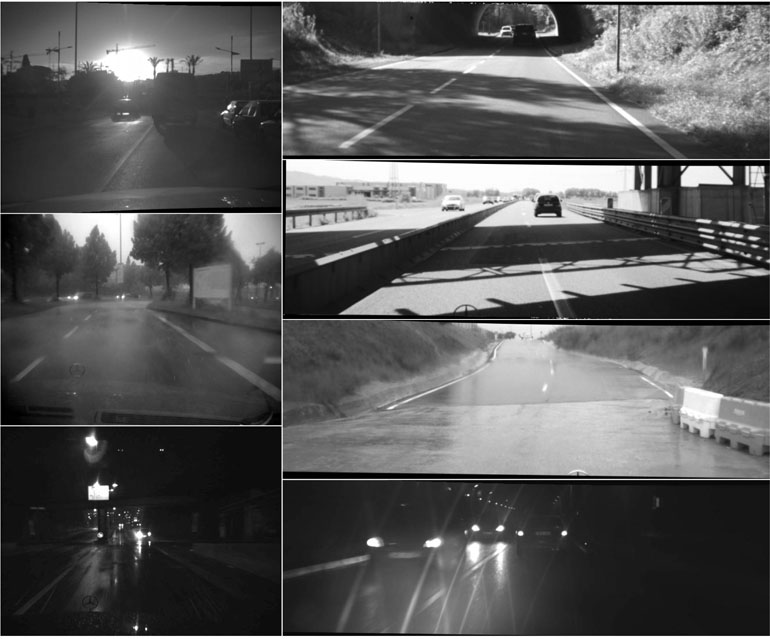 See the AVCC video preview page for video samples.

Video sequences for the challenge can be downloaded from http://www.dagm2011.org/download/challenge/. We provide tar.gz files which contain images in the pgm format.

To access the files, you will need username and a password. Please write an email to dagm2011challenge@dagm2011.org. An automated response which contains the required information will be provided. If you do not receive a message within minutes, you may have to look for "dagm@dagm2011.org" in your SPAM folder. Note that the message will be sent only once, even if you try to request it more often.

Imprint — Data Protection