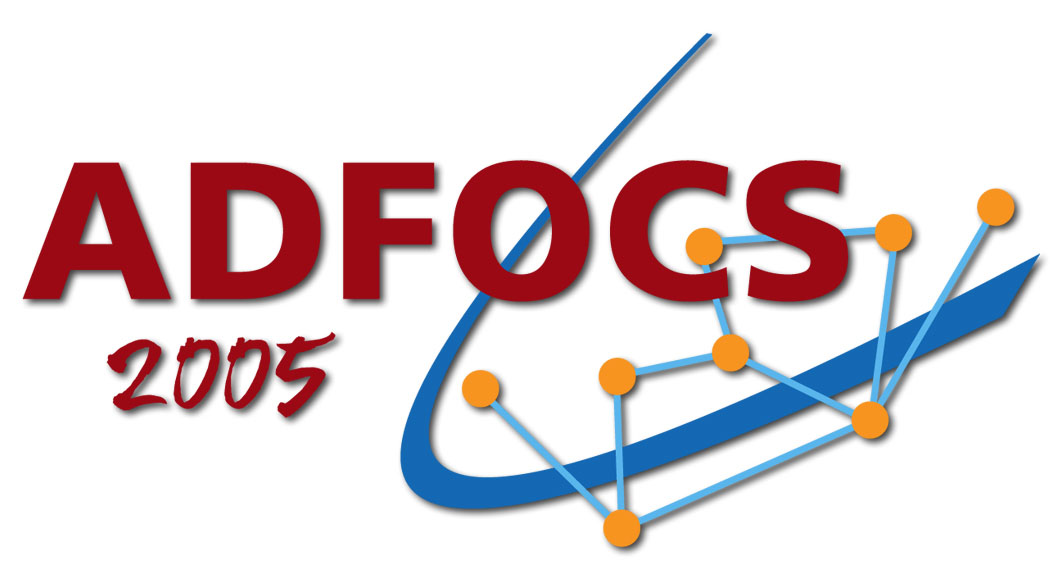 6th Max-Planck Advanced Course on the Foundations of Computer Science
August 29 - September 2, 2005
Saarbrücken, Germany

---
HOMEPAGE | PROGRAM | REGISTRATION | ORGANIZATIONAL NEWS | PICTURES
Grants
Grant application has been closed.
Application
If you wish to apply for a grant, please send the following information
a brief CV (name, affiliation, complete address, education, publications, age, nationality, etc.);
a brief letter of recommendation from your supervisor at your Institute, certifying in particular your relation with the topics in ADFOCS
by fax to +49-681-9325-199 or by email to adfocs[at]mpi[minus]inf[dot]mpg[dot]de. Either way, please indicate as subject "ADFOCS grant application".
Deadline
The deadline for grant applications is July 17, 2005. Grant recepients will be informed before the early-registration deadline on July 31.
---
ADFOCS 2005 organized by Martin Kutz & Nicola Wolpert, WWW page last updated on Monday, 25 July 2005.