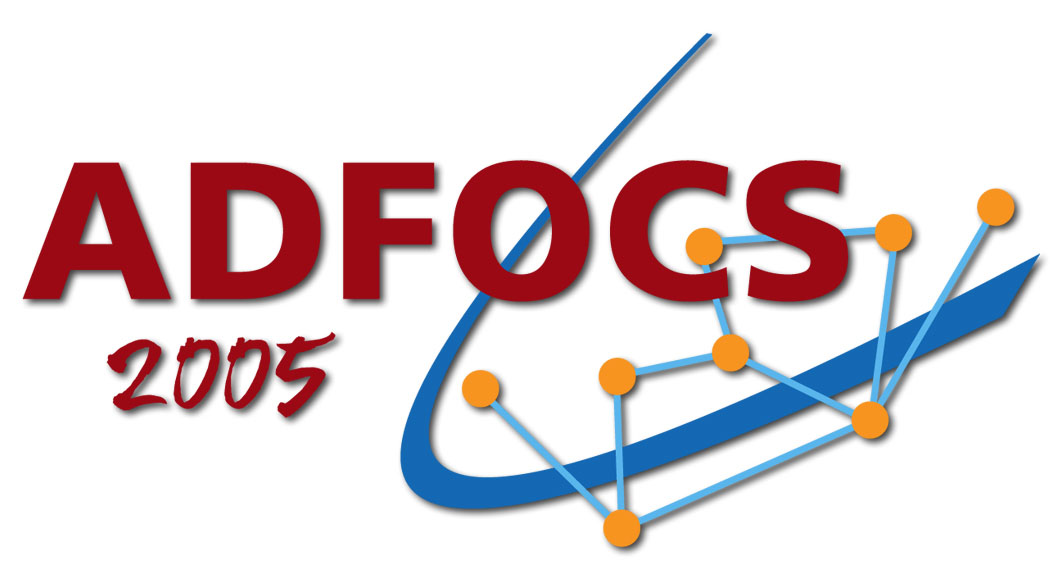 6th Max-Planck Advanced Course on the Foundations of Computer Science
August 29 - September 2, 2005
Saarbrücken, Germany

---
HOMEPAGE | PROGRAM | REGISTRATION | ORGANIZATIONAL NEWS | PICTURES
Registration
The registration fee is EUR 100 for early registration (deadline July 31, 2005) and EUR 150 for late registration (after July 31, 2005). This fee covers course material and lunches; it does not cover hotel accommodation. We will provide some grants for graduate students and young researchers.

The school is over, registration is closed.
---
ADFOCS 2005 organized by Martin Kutz & Nicola Wolpert, WWW page last updated on Saturday, 08 October 2005.