Travelling to MACIS 2013
Conference Venue
The conference will take place at the Landmark Hotel in Nanning. For more information, proceed to our accommodation page.
Visa Application
If you need an official invitation letter for visa application, please send your request to Chenqi Mou with the following information:
Name, as it appears on your passport
Affiliation
Mailing address
Reason for attending MACIS 2013 (PC member, author, guest)
If you intend to stay in China longer than the conference and workshop dates (December 9 – 13, 2013), indicate the dates.
A scanned electronic copy of the invitation letter will be sent to you via e-mail. If it is necessary, a hard copy will be sent to you by mail as well.
Travelling to Nanning
There are several options for flying to Nanning, which provide an opportunity for interesting stop-overs before or after the conference:
Beijing
Shanghai
Hong Kong
Hanoi
On Monday (December 9) there will be a satellite workshop of the main conference in Beijing. The idea is to fly to Nanning on Monday evening after the workshop.
Conference Excursions
During the weekend after the conference two excursions to the following destinations will take place:
One-day excursion to Beihai on December 14
Beihai is famous for its beautiful silver beach. Distance between Nanning and Beihai is 220 km, which makes a 3 hours travel by coach. The preliminary plan of the trip is to start around 7:30 am in Nanning. The visitors will see the old streets and the silver beach in Beihai. Arrival back to Nanning is planned on 6:30 pm.
The excursion to Beihai has been cancelled due to lack of participants. As an alternative option there is a Nanning City Tour. More information about this option will be given at the conference.
Two-day excursion to Guilin on December 14 and December 15
| | |
| --- | --- |
| | Guilin is one China's most popular tourist destinations. Distance between Nanning and Guiling is approximately 430 km, which makes a 5 hours travel by coach. The preliminary plan is the following. On the first day the visitors will travel from Nanning to Guilin and visit the Elephant Trunk Mountain in the city of Guilin. On the second day it is planned to visit Li river and Moon Mountain and travel back to Nanning. |
To register for an excursion, please do so along with registration to the conference on our registration page.
Locations Map
"As one of the six ancient cities in China, it has been the heart and soul of politics and society throughout its long history and consequently there is an unparalleled wealth of discovery to delight and intrigue travelers as they explore the city's ancient past and exciting modern development." www.travelchinaguide.com
More information: english.visitbeijing.com.cn
"In addition to its modernization, the city's multicultural flair endows it with a unique glamour. Here, one finds the perfect blend of cultures, the modern and the traditional, and the western and the oriental." www.travelchinaguide.com
More information: www.meet-in-shanghai.net

Photo by DAVID ILIFF. License: CC-BY-SA 3.0
"Build a modern city on an ancient civilisation, put it at an intersection of cultures, and you get a place that is truly worth exploring. Dive into a festival, hike a mountain trail, catch a show, visit a temple, explore a walled village..." www.discoverhongkong.com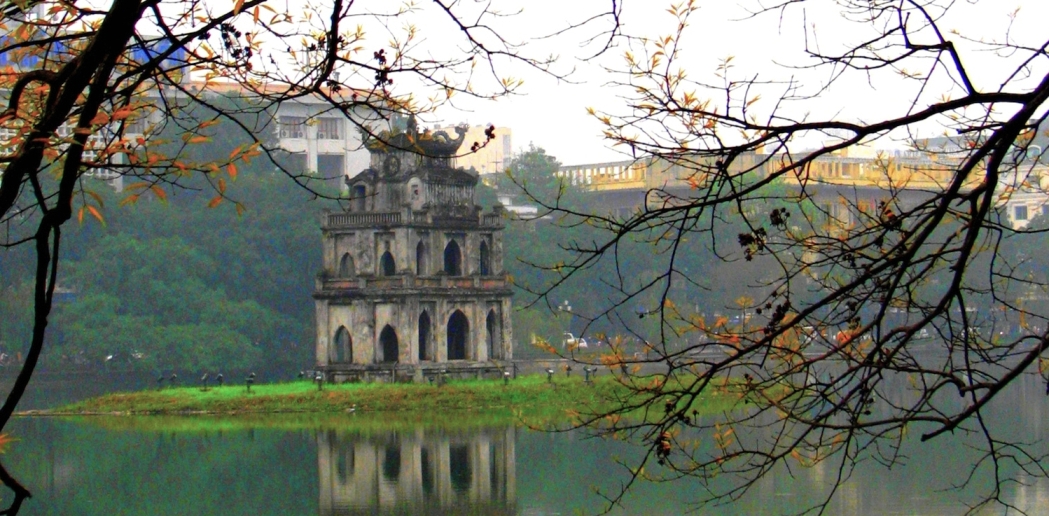 Photo by Cyril Doussin. License: CC BY-SA 2.0
"Throughout the thousand years of its eventful history, marked by destruction, wars and natural calamities, Hanoi still preserves many ancient architectural works including the Old Quarter and over 600 pagodas and temples. Famous sites include the One Pillar Pagoda (built in 1049), the Temple of Literature (built in 1070), Hanoi Citadel, Hanoi Opera House and President Ho Chi Minh's Mausoleum." www.vietnamtourism.com
Approximate travel times to Nanning:
| | |
| --- | --- |
| From Beijing: | 3:30h flight |
| From Shanghai: | 2:40h flight |
| From Hong Kong: | 1:30h flight |
| From Hanoi: | 8:00h by coach |
Average temperatures in December:
| | |
| --- | --- |
| Beijing: | -6°C – 4°C |
| Shanghai: | 3°C – 11°C |
| Hong Kong: | 3°C – 11°C |
| Hanoi: | 15°C – 22°C |
| Nanning: | 12°C – 20°C |