Invited Speakers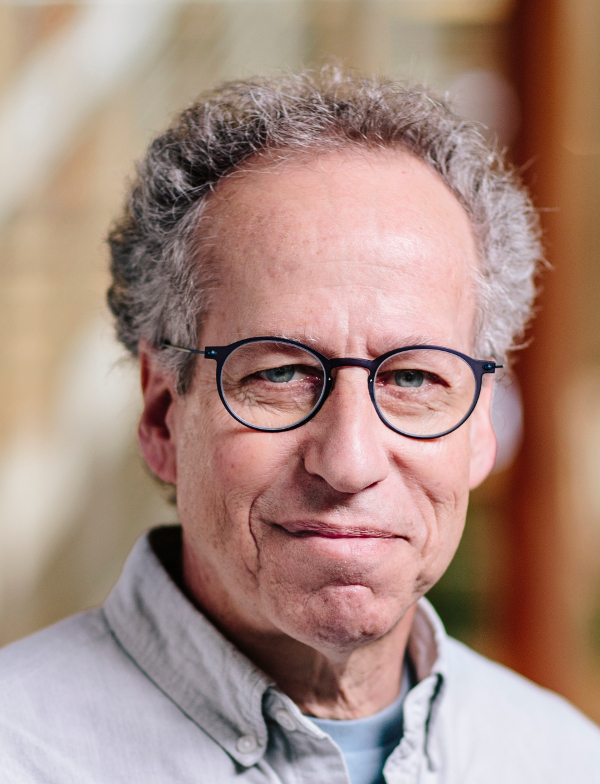 Michael Cohen, Facebook, University of Washington
(Invited Speaker on Tuesday, Joint Invited Talk with the SFB-TRR 161 Conference)
"Still, In Motion"
In this talk, I will take an autobiographical approach to explain both where we have come from in computer graphics from the early days of rendering, and to point towards where we are going in this new world of smartphones and social media. We are at a point in history where the abilities to express oneself with media is unparalleled. The ubiquity and power of mobile devices coupled with new algorithmic paradigms is opening new expressive possibilities weekly. At the same time, these new creative media (composite imagery, augmented imagery, short form video, 3D photos) also offer unprecedented abilities to move freely between what is real and unreal. I will focus on the spaces in between images and video, and in between objective and subjective reality. Finally, I will close with some lessons learned along the way.
Biography
Michael is the Director of the Computational Photography Group at Facebook and is also an Affiliate Professor at the University of Washington. He arrived at Facebook after two decades at Microsoft Research. He has previously served on the faculties at Princeton and Cornell Universities. The Computational Photography Team at Facebook was formed in 2015 to build new ways to share photos and videos on the social media platform, including allowing Facebook users to share 3D videos and Virtual Reality videos to their profiles.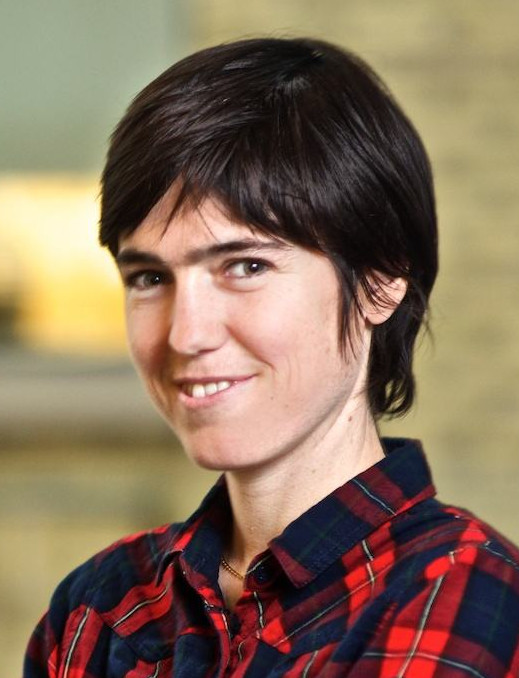 Raquel Urtasun, Head of Uber ATG Toronto, University of Toronto
"A Future with Affordable Self-driving Vehicles"
We are on the verge of a new era in which robotics and artificial intelligence will play an important role in our daily lives. Self-driving vehicles have the potential to redefine transportation as we understand it today. Our roads will become safer and less congested, while parking spots will be repurposed as leisure zones and parks. However, many technological challenges remain as we pursue this future. In this talk I will showcase the latest advancements made by Uber Advanced Technologies Group's Research Lab in the quest towards self-driving vehicles. In addition, you'll hear my thoughts on the future of research and education in this field, where both industry and academia come together to form the next generation of students and solve the remaining open research problems.
Biography
Raquel Urtasun is the Head of Uber ATG Toronto. She is also an Associate Professor in the Department of Computer Science at the University of Toronto, a Canada Research Chair in Machine Learning and Computer Vision and a co-founder of the Vector Institute for AI. Prior to this, she was an Assistant Professor at the Toyota Technological Institute at Chicago (TTIC), an academic computer science institute affiliated with the University of Chicago. She was also a visiting professor at ETH Zurich during the spring semester of 2010. She received her Ph.D. degree from the Computer Science department at Ecole Polytechnique Federal de Lausanne (EPFL) in 2006 and did her postdoc at MIT and UC Berkeley. She is a world leading expert in machine perception for self-driving cars. Her research interests include machine learning, computer vision, robotics and remote sensing. Her lab was selected as an NVIDIA NVAIL lab. She is a recipient of an NSERC EWR Steacie Award, an NVIDIA Pioneers of AI Award, a Ministry of Education and Innovation Early Researcher Award, three Google Faculty Research Awards, an Amazon Faculty Research Award, a Connaught New Researcher Award, a Fallona Family Research Award and two Best Paper Runner up Prize awarded at the Conference on Computer Vision and Pattern Recognition (CVPR) in 2013 and 2017 respectively.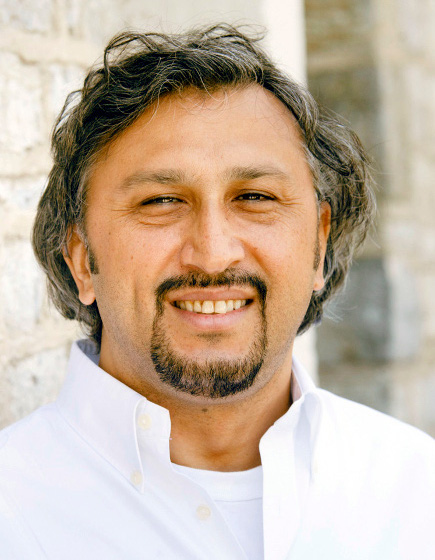 Metin Sitti, Director at MPI for Intelligent Systems, Carnegie Mellon University
"Small-Scale Soft Robotics"
Soft functional active materials could enable physical intelligence for small-scale (from a few millimeters down to a few micrometers overall size) devices and robots by providing them unique capabilities, such as shape changing and programming, physical adaptation, safe interaction with their environment, and multi-functional and drastically diverse dynamics. In this talk, our recent activities on design, manufacturing, and control of new shape-programmable active soft matter and untethered soft robots at the milli/microscale are reported. First, elastomeric microfibers, inspired by gecko foot-hairs, are proposed as new reversible soft adhesives for robotics, as soft robotic grippers and climbing robot attachment materials, and skin adhesives for soft wearable devices. Second, red blood cell (RBC)-based soft microswimmers driven by attached E. coli bacteria are proposed as new active local drug delivery systems. These microswimmers carry cargo such as drugs and imaging agents inside the RBC, can be steered magnetically, and can be fully degraded via exposed NIR light. Third, untethered soft millirobots inspired by spermatozoids, caterpillars, and jellyfishes are proposed using elastomeric magnetic composite materials. Static and dynamic shapes of such magnetic active soft materials are programmed using a computational design methodology. These soft robots are demonstrated to be able to have seven or more locomotion modalities (undulatory swimming, jellyfish-like swimming, water meniscus climbing, jumping, ground walking, rolling, crawling inside constrained environments, etc.) in a single robot for the first time to be able to move on complex environments, such as inside the human body. Preliminary ultrasound-guided navigation of such soft robots is presented inside an ex vivo tissue towards their medical applications to deliver drugs and other cargo locally and heat the local tissues for hyperthermia and coagulation.
Biography
Metin Sitti received the BSc and MSc degrees in electrical and electronics engineering from Bogazici University, Istanbul, Turkey, in 1992 and 1994, respectively, and the PhD degree in electrical engineering from the University of Tokyo, Tokyo, Japan, in 1999. He was a research scientist at UC Berkeley during 1999-2002. He has been a professor in the Department of Mechanical Engineering and Robotics Institute at Carnegie Mellon University, Pittsburgh, USA since 2002. He is currently a director at the Max Planck Institute for Intelligent Systems in Stuttgart. His research interests include small-scale physical intelligence, mobile microrobotics, bio-inspired materials and miniature robots, soft robotics, and micro-/nanomanipulation. He is an IEEE Fellow. He received the SPIE Nanoengineering Pioneer Award in 2011 and NSF CAREER Award in 2005. He received many best paper, video and poster awards in major robotics and adhesion conferences. He is the editor-in-chief of the Journal of Micro-Bio Robotics.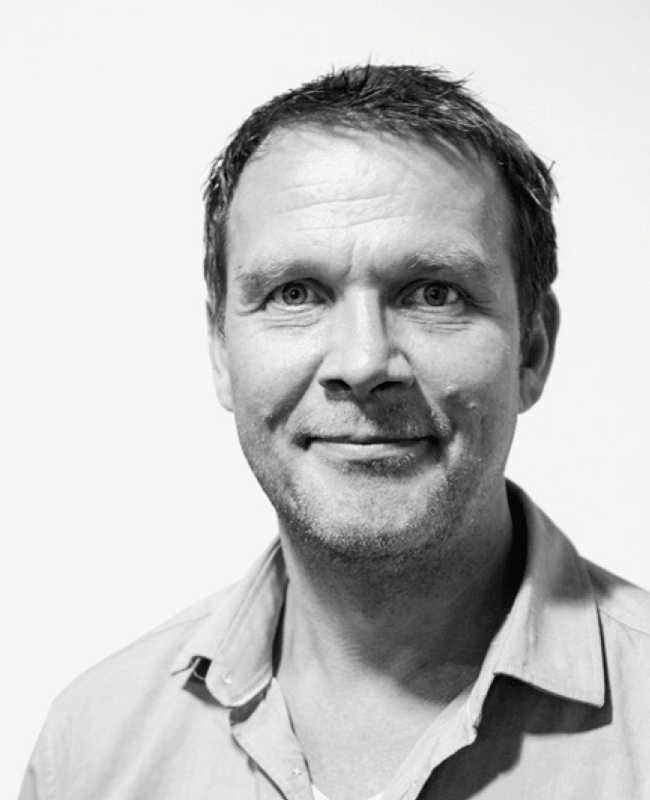 Juri Stanossek, VFX Supervisor at Mackevision, Film Academy of Ludwigsburg
"Jim Button and Luke the Engine Driver"
In his presentation 'Jim Button and Luke the engine driver', one of the most expensive movies ever produced in Germany, Juri Stanossek will give an insight into the Mandala sequence of the movie. He'll be talking about the development and design of the kingdom – from beginning of the shoot through to the final sequence. He'll also explain why and how they used Ncam, a realtime feedback on set, during set supervision, and how it helped with the entire creative process of creating full CG environments afterwards.
Biography
Juri Stanossek started his career as Visual Effects Artist in 1994. Since then he's supervised more than 40 movies for TV and cinema. He acted as Visual Effects Supervisor at Elektrofilm from 2004 to 2008 and then moved forward to Pixomondo Stuttgart, where he supervised international productions like "Ghostwriter" (2010), "Hugo Cabret" (2011), "Game of Thrones" (2012) and "Rush" (2013). He started at his current employer, Mackevision, in 2013 as VXF Supervisor, where he oversaw the visual effects in productions like "The Cut" (2015) and "Independence Day: Resurgence" (2016). Most recently Juri finalised the VFX supervision for the movie "Jim Button" (2018) and the new Netflix series "Lost in Space" (2018). His outstanding visual effects supervision work for "Game of Thrones" won an Emmy VES Award in 2013 and last year Juri received the title of Professor by the Film Academy of Ludwigsburg Film Academy of Ludwigsburg, where he's been lecturing courses on animation since 2010.